We're a friendly club with great playing opportunities
Our club in the residential area of Caversham Heights is a great place to play tennis - we are a friendly community, have fantastic facilities and enjoy a wide variety of playing opportunities.
We are diverse
We have in the region of 500 members, of which about half are juniors.
Members range in age from from 4 to 80 plus and in ability from beginners to top flight county players.
Join us - we welcome new members
We welcome new members at any time of year.
Our top quality facilities include floodlit, winter indoor courts
We have a total of 9 courts:
4 tournament-grade acrylic courts
2 clayrite artificial clay all-weather courts
3 tar macadam all-weather courts
In winter (October - March), two of our courts are covered by our state-of-the-art airhall dome. This provides members with guaranteed play whatever the weather.
Practice wall - a low-tech gem
Court 7 also features a large practice wall which is excellent for grooving your strokes.
Clubhouse - a place to relax
The clubhouse is modern, light and airy and includes a not-for-profit members' bar, widescreen TV, table-tennis table, kitchen and changing rooms with showers.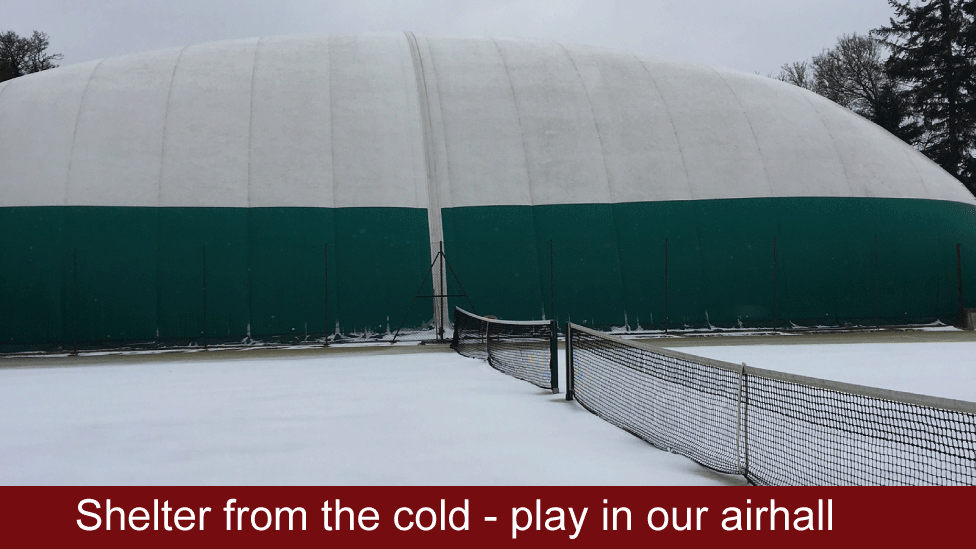 We support safe and inclusive tennis
The club, along with the Lawn Tennis Association (LTA), strives to ensure that all children, young people and adults have an enjoyable tennis experience and are safeguarded from abuse.
We have a welfare officer - Helen Chewter - who is responsible for creating a safe and inclusive venue for everyone. Her role covers not only safeguarding but also equality, diversity and inclusion. Email Helen on: welfare@cavershamltc.co.uk
Members manage the club
Caversham Lawn Tennis Club is a private club owned by its members. The club is run by a committee of unpaid, volunteer members who are elected by the members at a general meeting.
Volunteering is a big part of the club, with members taking on big or small tasks depending on their desire or available time so that the work load is spread.
We have a long history
The club was formed in the early 1900s, and was originally called Caversham Sports and Bowls Club.
In 2019 we celebrated our centenary.
In its early days, the club was in a country area surrounding by fields and was approached by a small lane. Caversham Lawn Tennis Club was founded in 1933, some 10 years after the Bowls club had moved to Albert Road nearby.
Originally there were 7 grass courts with a converted railway carriage acting as a clubhouse. Two hard courts were laid on the former bowling green and this remained the position until the end of the 2nd World War.
In 1945 a new wooden pavilion was erected by members and two hard courts were added replacing the 2 grass courts, both financed by the members' own efforts.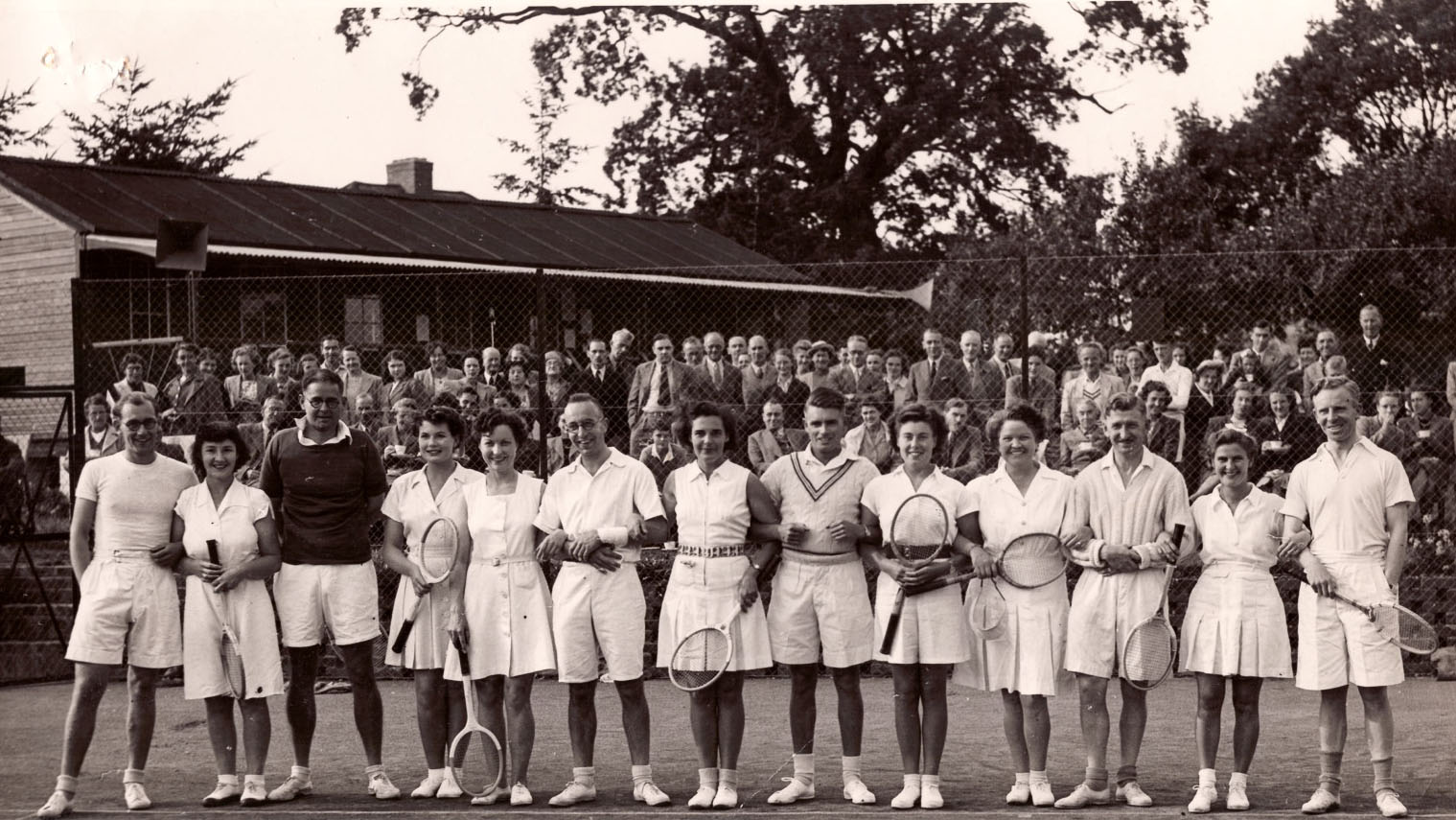 In 1970 the club purchased the freehold of the site with the aid of an appeal to members, together with grants from the LTA, local council and the National Playing Fields Association.
In recognition of this effort and the for the development of junior tennis in Reading, the club won a major award in the National Club of the Year competition. In 1981 three grass courts were converted to all-weather courts, followed by the remaining two grass courts in 1986.
In 1989 the new clubhouse was opened by British Davis Cup player Mark Cox.
In 1993 the four shale courts were resurfaced with acrylic and a semi permanent dome was purchased to cover two of them. This dome was destroyed by a falling tree in strong winds, and subsequently replaced with the current dome.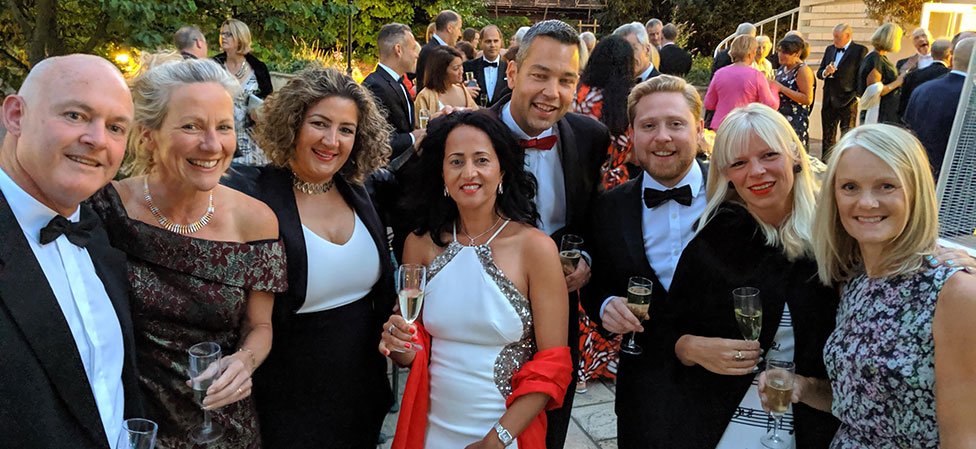 In the summer of 2019 we celebrated our first 100 years in style