Find a coach to suit your needs
Coaching at the Club is managed by our great team of GDT coaches, who are all LTA Qualified, Licensed and DBS cleared.
Ricky Dennis, GDT Head Coach & Performance Programme Manager (ricky.dennis@gdtennis.co.uk)
Gary Drake, GDT Director & Programme Coach (gary.drake@gdtennis.co.uk)
Louise Kilshaw, Programme & Performance Coach (louise.kilshaw@gdtennis.co.uk)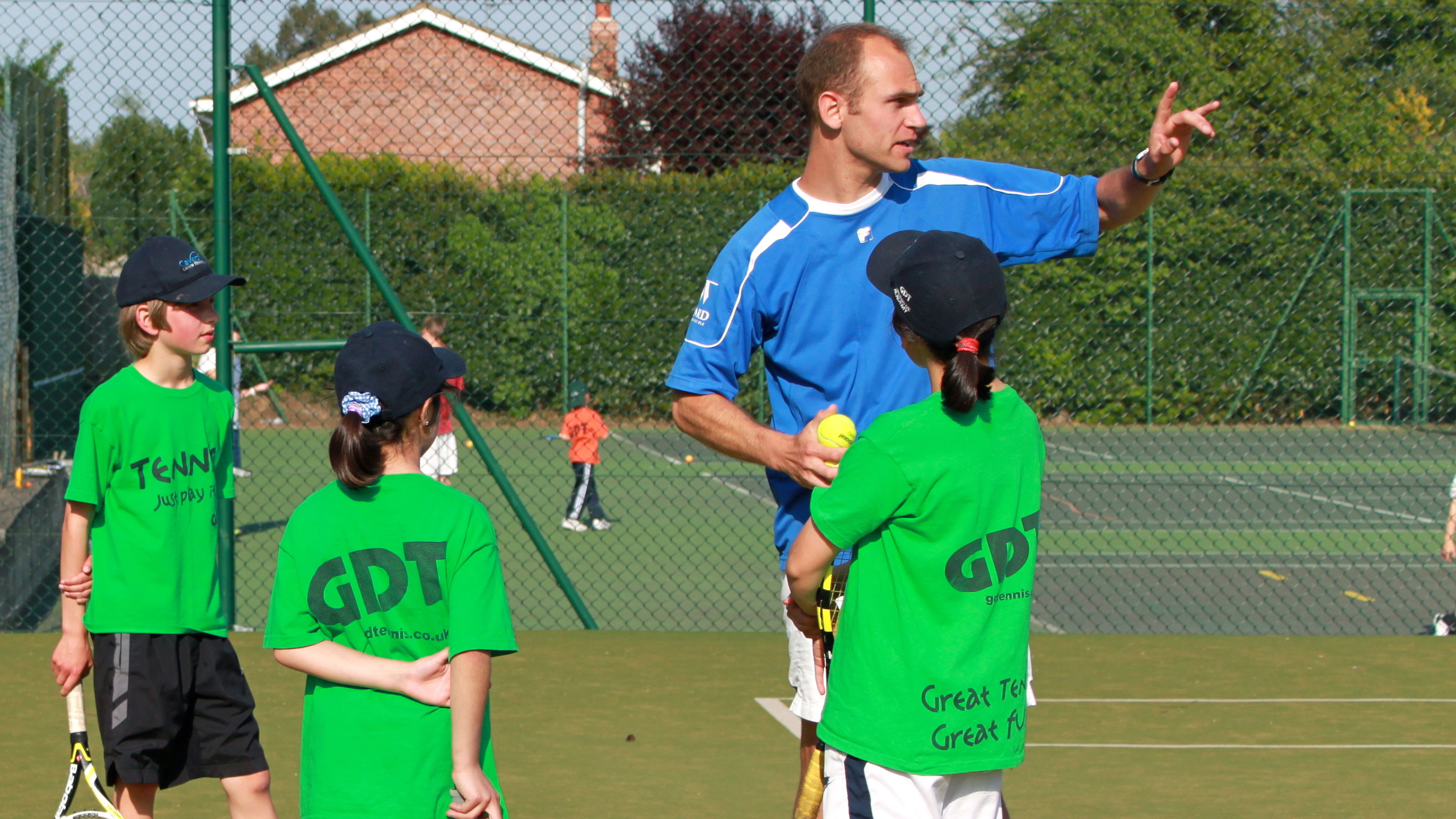 Adult Group Coaching
The adult coaching programme features sessions for players of all abilities, from total beginner right up to club team players.
Sessions include:
Ladies Mornings & Afternoons
Rusty Rackets
Thursday Night Drills
Sunday Morning Drills
Individual Coaching
What better way to fast track your improvement than a one-on-one coaching session - an hour just for you to develop those areas of your game most important to you.
All our coaches are available to deliver lessons to members and *non-members; you can go it alone or you may wish to organise a small group or play with a friend to share the cost. Either way you will enjoy a tailored session with an LTA licenced coach best suited to your requirements.
* Non-members taking coaching pay a non-member fee of £5 per visit up to a maximum of 2 times, after which they would need to join the club before continuing coaching.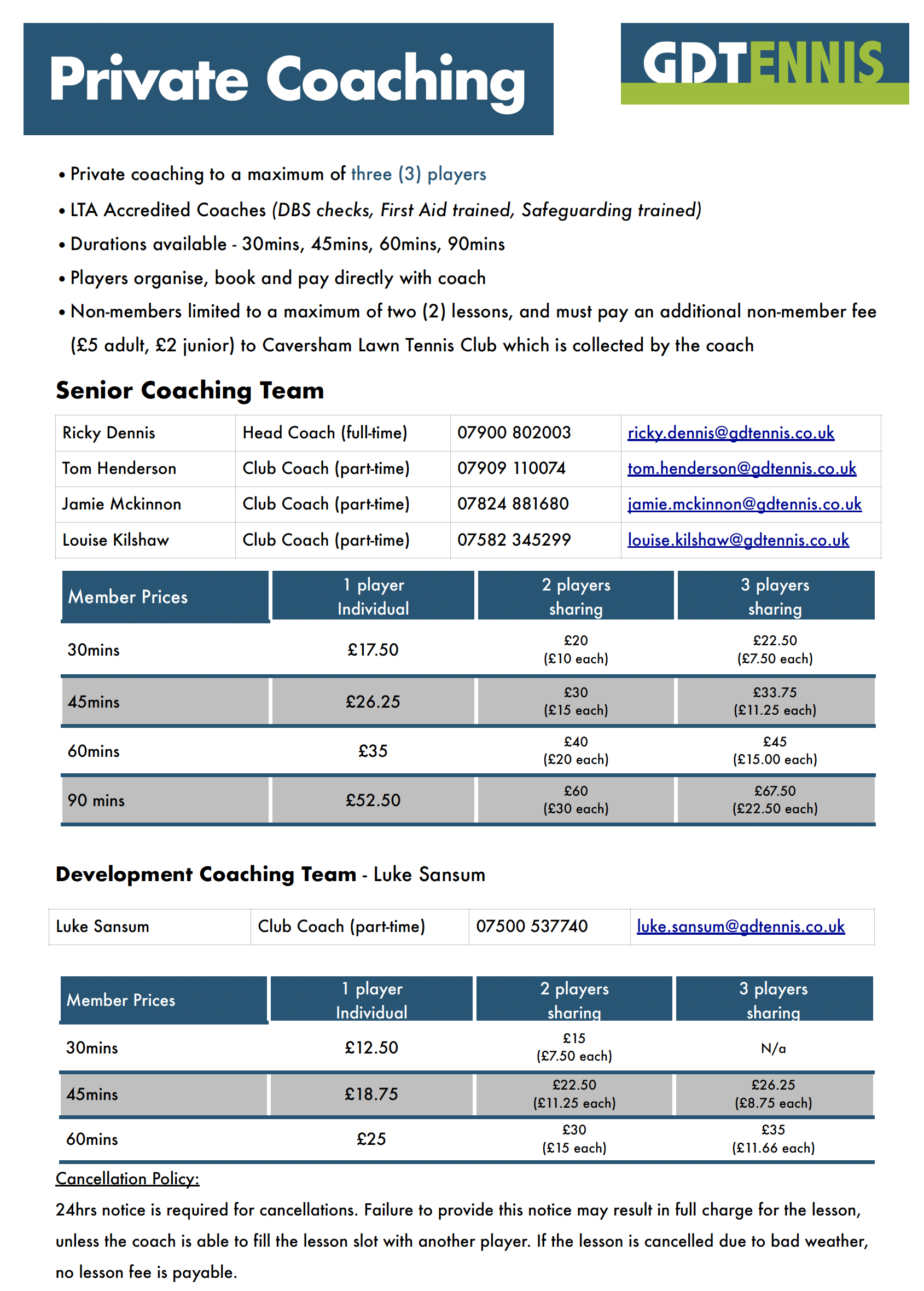 ---