We offer a discount for car-free travel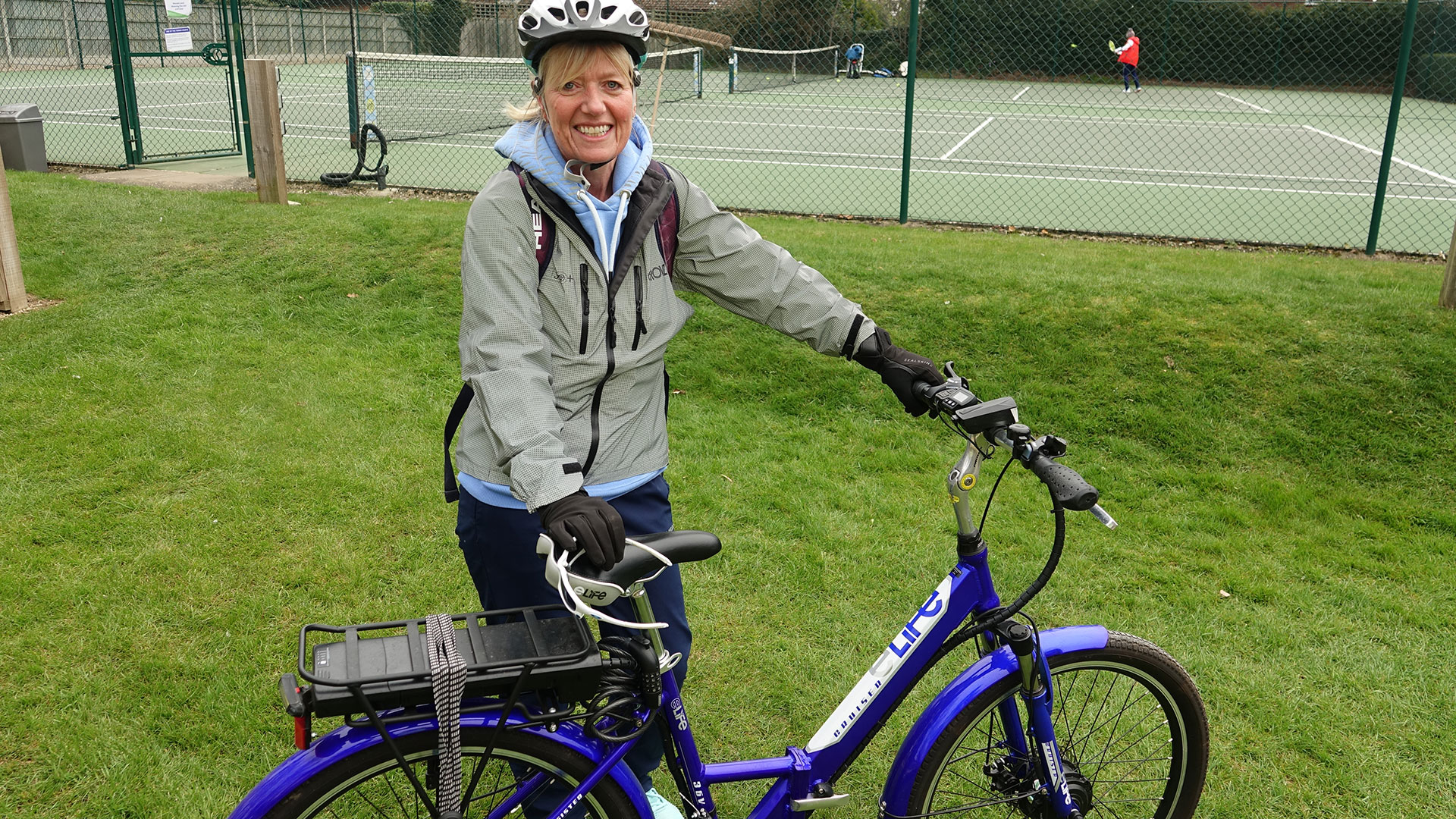 April 2021
We actively encourage walking and cycling to the club and are now offering a discount for car-free travel.
We have an environmental policy which acknowledges the climate crisis and commits us to doing what we can to reduce the club's carbon footprint.
The club has some 500 members and generates a lot of traffic, which generates a lot of pollution and disturbance.
"Most of our members live close to the club within easy walking, cycling or scooting distance and don't really need to arrive by car," says club membership secretary Andy von Glehn.
"The more we can reduce traffic the better it is for everybody," he says.
The club's bid to reduce traffic complements the efforts of other organisations. One local school, for example, is promoting active travel among pupils.
Erika Kaczur, pictured below, says she rides a bike "to save the planet, warm up for tennis and avoid injury as well as to feel healthy and burn a few more calories."
The club supports anyone who wants to cycle by offering free bike checks, which can be arranged via the office.